Here's everything you need to attend the information session.
The sli.do has two "rooms" – one for each topic on a given day. You can switch back and forth to see what's coming up.
There are separate zoom links for each topic.
The sli.do links will let you submit and/or upvote questions.
You can move between the two zoom meetings as much as you like.
Selecting a Sli.do room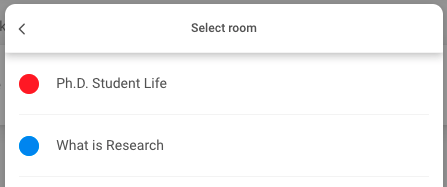 Switching between Sli.do rooms